Whether viewed on a shelf in a physical brick-and-mortar store or a grid on an online store, the illustrations are what make us pause and interact with a specific book. In 15-century printing, text and illustrations were carved into the same slab, allowing for multiple iterations – even in times where this was undoubtedly a real challenge, the importance of illustrations for a book was understood. Before printing, scribes would add illustrations in the margins of books to liven things up.
These days, imagery is even more important than ever. Everyone is over-stimulated – especially in shopping malls – and there's a lot to compete with out there. Professional illustrators can bring words to life with their imagery and grow the desire for books within customers. Popular books are often released with different artwork editions over the years, and it's not unusual for fans to buy more than one copy. Collectors often make a point of gathering all of the cover styles and iterations.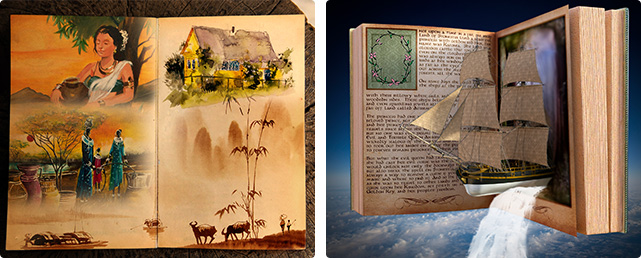 Book illustration now has an even broader definition, encompassing Ebooks and other digital formats. The advancement of technology has affected even the most traditional means of communication. The best artworks add to the value of books, and never detract from, or confuse its message. Art distills the essence of books, showing previews of the pages to come and reaching out to our imaginations.

Every Illustration Is Unique
Illustrations are crossing the boundaries between traditional printed media and digital versions. Artists have embraced this opportunity to reevaluate the types of imagery and techniques used to create illustrations. Many have already switched to creating using tablets, e-pens, and computer-based editing competencies that broaden the horizon of what has previously been possible. There are many types of illustrations:
Freehand illustrations allow for smooth transitions from lit to shaded areas and make it possible to combine fine detail and complex designs into a harmonious, seamless creation. The downside is that once these are created, the images can only be resized a certain amount before quality loss creeps in. This can be an issue for projected images or posters in the future.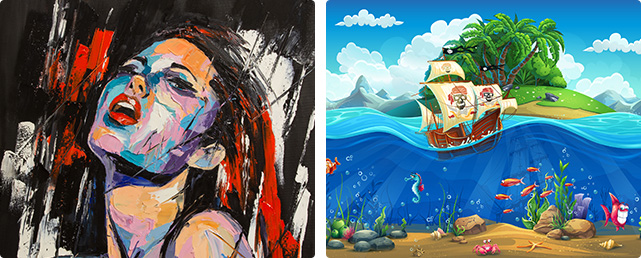 Vector graphics are digitally created in a dynamically scalable format called vector graphics. This allows for scaling the images up or down dramatically without any quality While smooth transitions are difficult to achieve, this style is increasingly popular.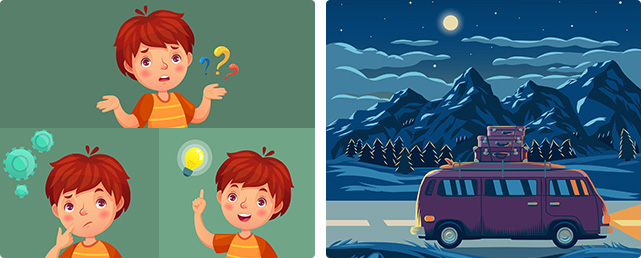 Illustration Styles
Styles of illustration are incredibly broad, encompassing a multitude of uses and applications. Many authors go crazy trying to figure out How To Make Illustrations For a Book. Some popular illustration styles include:
Conceptual artwork is popular in the gaming industry, with fantasy genre novelists, animators, and other surreal applications. Created in the 1930s, this style of illustration makes for eye-catching graphics and has the benefit of being editable and made into a theme for the creation of variations and subsequent works.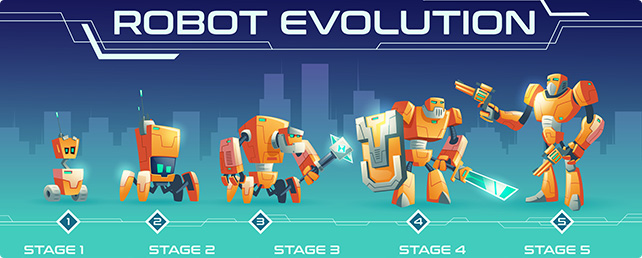 Children's illustrations have a simplistic appeal or contain as much fine detail as any other artwork. Bright colors and emotive images capture the interest of children while portraying the general feeling of the book itself.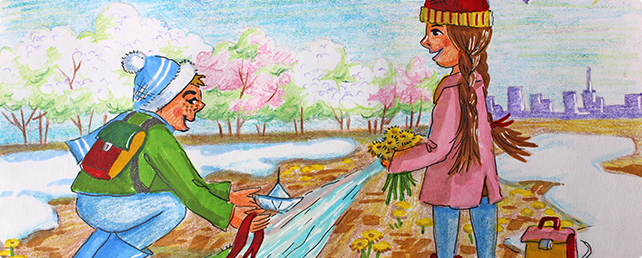 Graphic novels and comics have broadly varying styles and implementations, but all have a common purpose: The unity of the written word and key images to ignite the imagination and develop an improved sense of the story.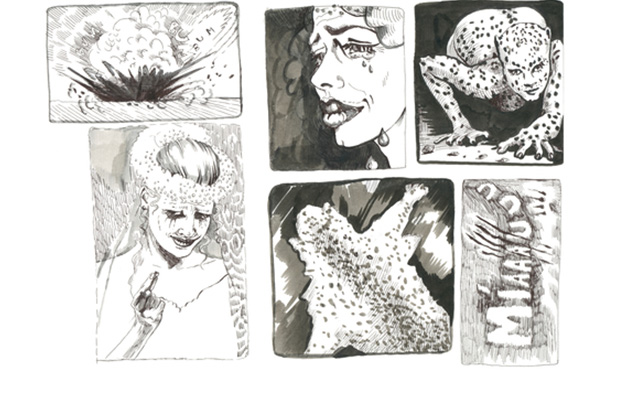 Books and editorials also require illustration, which can be created using any combination of techniques and used to convey a specific style or repeated theme. This breeds familiarity and communicates the overall feeling of the book.
Images are also often used in advertising to create appeal for certain products. Advertising images are purpose-built to communicate a message, a feeling, and a brand identity, all at the same time.
Packaging is forever improving, and brands are getting more and more creative with their packaging designs. Brands are going all out to announce their dominance, making packaging part of the product experience more than ever before.
Types of Book Illustrations
There are many types of book illustrations in popular use, each of which has its own best-suited applications and limitations. Here are a few of the most popular ones:
Woodcutting is an age-old technique that involves the diligent carving of wooden pieces, which then have ink applied to them impressions are made on paper and other surfaces. This is not the best technique for fine detail work but does give a certain emotive quality to modern illustrations. Color use is limited using this method, which enhances a reliance on differing shades, light and dark, and the use of space to build a complete picture.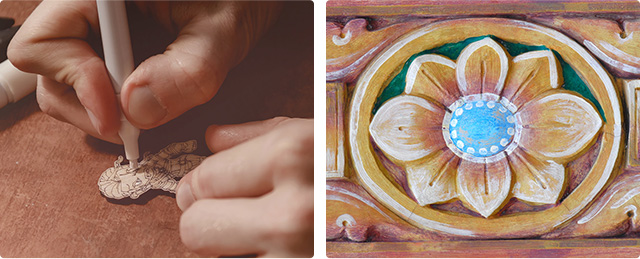 Metal etching is a time-consuming process of exposing key areas of copper, steel, or zinc to acids which mark the metal in various ways, depending on the chosen technique. The etched plates are then coated in ink and tightly pressed into a sheet of paper to transfer the image.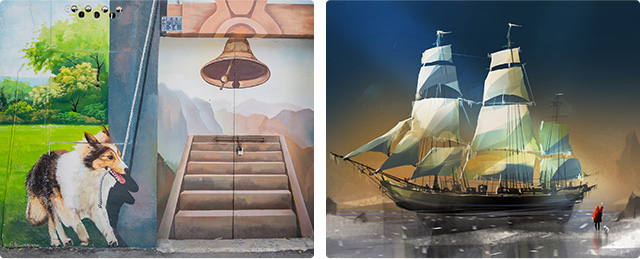 Pencil drawings are finely detailed and require an almost unsurpassed level of artistry. The pencil is a dynamic material, allowing for hard and soft edges, light and shade, and consistent gradients. This style is well suited to book illustrations for business. Artists can choose to produce the more traditional monochrome style illustrations, or make use of colored pencils and other supporting techniques.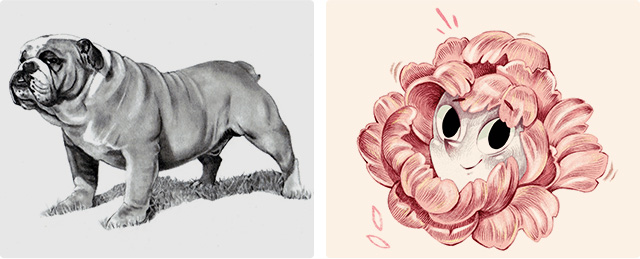 Charcoal is an imprecise medium best suited for stylized, non-detailed works. The ability to blend the shades and create different textures sets charcoal aside from other mediums, especially in shading and creating a deep shadow.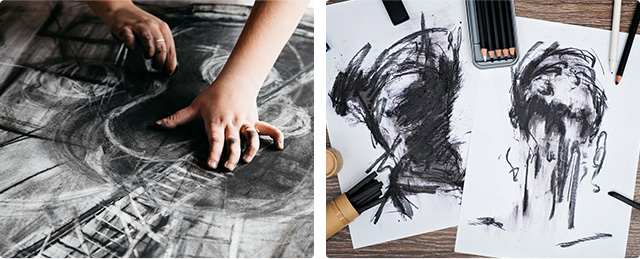 Watercolor Illustrations make for soft, ethereal images that convey subtleties to the reader. Popular applications include children's books, cookbooks, fashion publications, and others.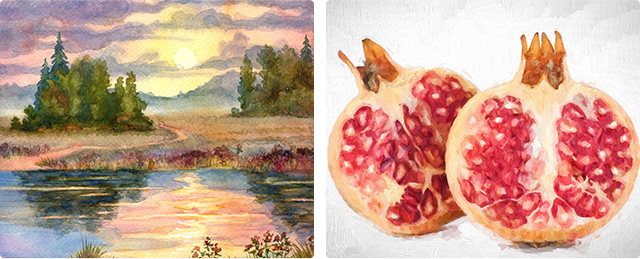 Gouache is comparable to watercolor, with the distinction that the shades are deeper, the colors are darker, and the effect is more opaque in general. This technique is fantastic for posters and less detailed smaller artworks.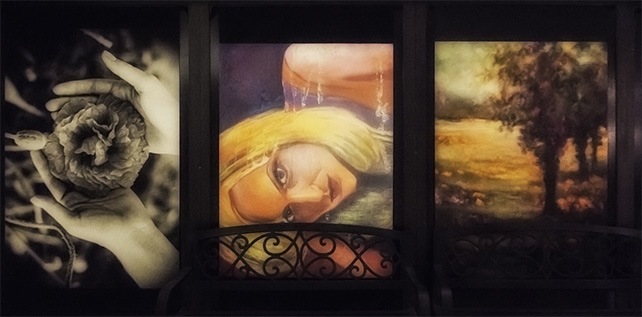 Acrylics are often used by beginners due to their relatively user-friendly experience curve. The colors are diverse and even include fluorescent shades, while the paint itself can be loosely compared to painting with oil paints.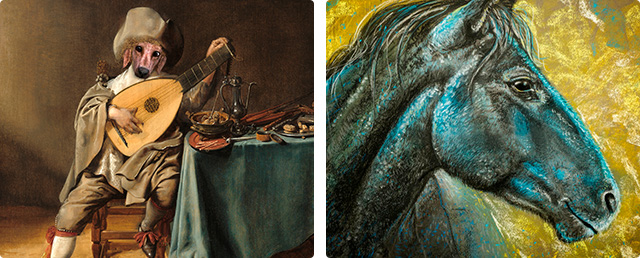 Pen-and-Ink is a bold and tricky medium that emphasizes shading and the use of depth within illustrations. Gradients are extremely challenging to achieve, but not impossible. A better use for this medium is bold lines with key highlighted areas.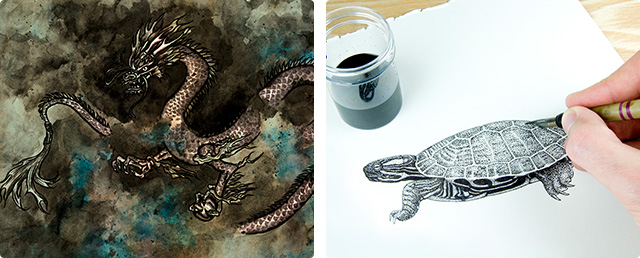 Using Illustrations to Boost Sale
Illustrations are key to making book launches, and sales push as successful as possible. They draw the eye and enhance the entire experience to create the best likelihood of encouraging purchase. Book Illustrations for Sales is an important focal point of the creative process. Here are some ways to make the most of your images:
Include the Illustrator in the book launch to ensure that your fanbases align and improve your attendance, while additionally appealing to a wider percentage of the population.
Find a role for illustrations online, allowing for a wider audience, and encouraging interaction online based on familiarity with the book characters.
Children's book sales are boosted hugely by their illustrations, capturing the imagination and creating a real desire to consume the book's contents. If you're wondering How To Make Illustrations for Children's Books, perhaps it's time to rethink.
Illustrate Your Way to the Bestseller List
Developing unique book illustrations takes skill, vision, and experience to achieve a desirable result. The illustrations can make or break a book launch, with the entire image of the book resting upon the acceptance levels among readers.
Making use of highly experienced professional illustrators to take on the image creation for your book is the best way to ensure a result that works for both you, and your book. Reaching out and outsourcing this aspect of the creative process saves time, frustration, and allows authors to get back to what they do best: writing compelling prose.
– Artwork Abode