Illustration plays a key role in growth and development for organizations across all industries. Illustrations are all a part of visual marketing that is designed to help promote products, services, and brands. Illustrations are seen everywhere, whether that's physically on billboards, brochures or magazines, or digitally across social media and the web.
70% of companies invest in content marketing, which could include visual marketing strategies. In fact, in a survey from Social Media Today, 63.5% of marketers said between 71% and 100% of their marketing content contained visuals. People following directions with text and illustrations also do 323% better than people following directions without illustrations.
Needless to say – illustration service has a role to play in presenting products, services, or brands. Be it a promotional or an awareness campaign, messages in illustrated form always has an impact on the way people perceive and interact with businesses. This is the reason organizations rely on illustrations and visual marketing to set themselves apart from the competition and reach a wide range of audiences when advertising.
Types of Illustration and How Businesses Use It
Businesses use illustrations for everything: from employee training to explanations about services to advertising products and services across the web and social media. Illustrations are simply a visual aid that is easy to digest, and widely accepted and are a universally appealing and understandable form of media. No matter where you are from, you can relate to and be impacted by illustrations.
There are many different types of illustrations that use different mediums or styles. Graphic designers create digital illustrations that businesses use for a wide variety of purposes to better reach audiences. Here are some of the different types of illustrations and how businesses are using them today:
Vector Art Vector illustration art has flat design colors and is very clean and distinct. They are great for businesses because they can be scaled and sized very easily and are very functional and modern, whether you need your logo arranged, or your advertising design used across several different platforms.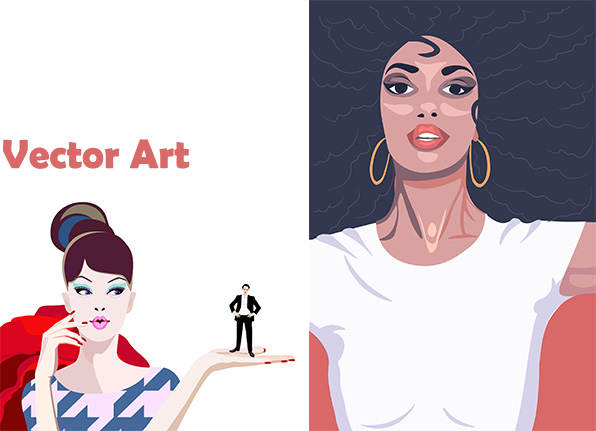 Realism Realism really makes an impact, and graphic designers go above and beyond to bring photographs or realistic images to life. Photographs are often combined with illustrative design elements that capture the imagination, and can feature people, animals, or objects and strategically combine art and real-life to showcase products or locations.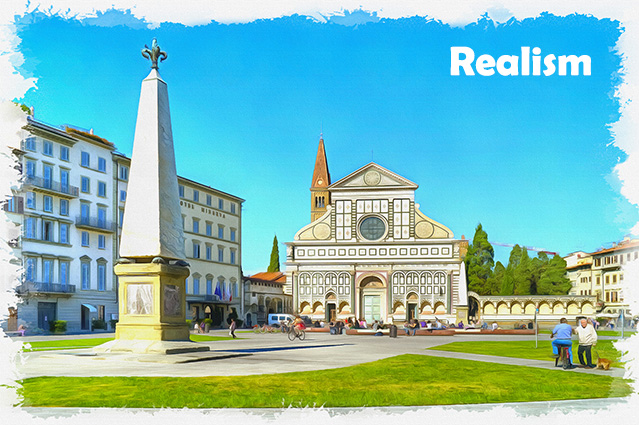 Flat Flat has a timeless quality and uses minimal colors, but it is unique and used by brands such as Sephora to invite people to use their products and services. It has a nostalgic factor as it has been used across the ages, so different generations can see and relate to this artistic style.
Surrealism Surrealism is powerful and emotional and helps audiences think more deeply and subconsciously about art. It's often used by entertainment brands promoting albums, book illustration, or for marketing products with unique packaging designs, and posters that inspire the viewer.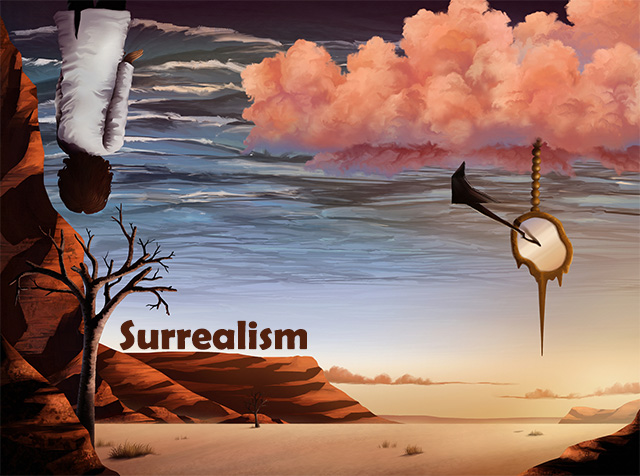 Businesses need graphic designers to convey their brand in meaningful and creative ways so that audiences feel a connection and also understand more about a brand's value and position in the market. Depending on your message and brand, different illustrations types are perfect for reaching audiences and showcasing your brand to the world.
Top Illustration Hacks for Impactful Presentation
There are many different illustration design trends, including line art, broken proportions, surrealism, geometric motifs, restricted color palette, textures, animation, gradients, 3D art, infographics, templates, and silhouettes. To present a business creatively and innovatively, graphic designers have always relied on art illustration design trends. Let's look at some of the most popular illustration trends today:
Line Art Line art is very popular in graphic design today, featuring very clean and bold lines without shadows. Brands like McDonald's and Starbucks use line art to showcase their logos. It's great for delivering a strong message and for minimalist logo designs.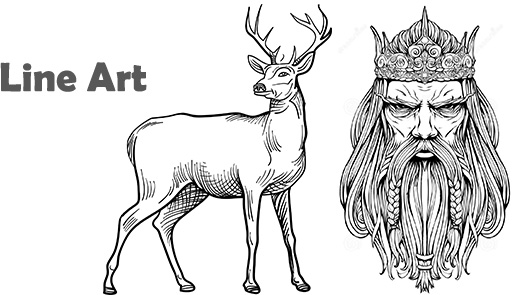 Minimalist or Restricted Color Palette Minimalist illustration stands for using minimal use of color within a design. The brands like the Home Depot, who make specific use of the color orange to convey reliability and affordability. As color helps to invoke emotion and has a specific effect on consumer purchasing decisions, using limited colors has a direct intention of causing consumers to react and feel a particular way or take action accordingly.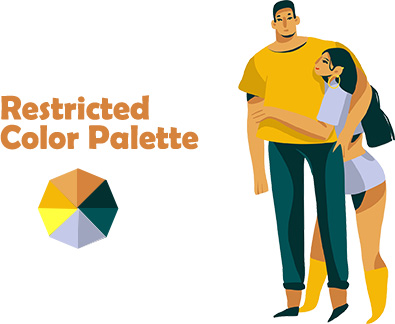 Broken Proportions This illustration trend makes use of exaggerated figures, particularly for use with animated illustrations of people where body parts are elongated or disproportionate. Companies like Etsy and Slack use broken proportions to showcase their respective services and create interesting advertisements.This is a very popular trend that helps create bold originality in designs with a simplicity that doesn't distract from a brand's product or service offerings.
Animation Animated illustrations bring moving design elements to texts, colors, and artwork. Tons of brands connect with their audiences and use animated designs in their brand messaging and advertising, including Coca-Cola and Airbnb. Animated designs bring storytelling and narrative to life, coaxing a connection to their audiences and manipulating emotions.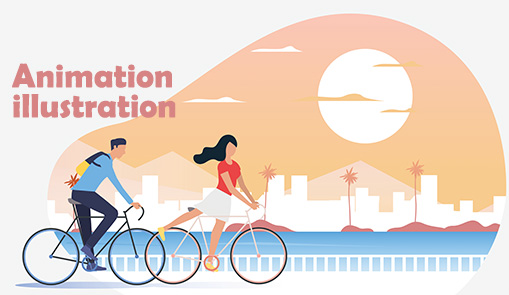 Gradients Gradients are gradually blended color transition designs that use two or more colors. The Instagram logo is a perfect example of a gradient design where shades of purple, pink, and orange are blended in the background behind a simple white outline of a camera logo. They are typically bright, fresh, modern, and versatile while at the same time lending a sense of nostalgia to the viewer. They are great for logos, packaging designs, and web designs and help design elements to stand out while promoting design recall.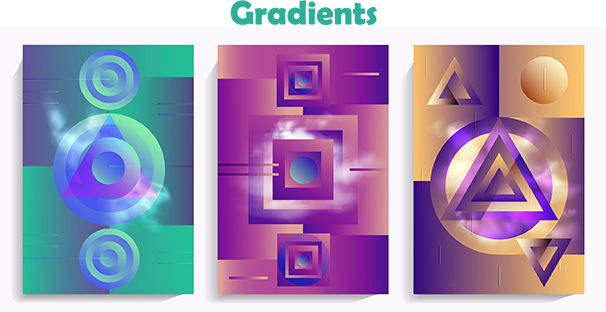 3D Art 3D Art illustrations refer to designs using three-dimensional art from software digital shapes and objects that appear to leap off the screen. Brands like Nike, Audi, Adobe, and ESPN have all used 3D illustrations in their advertising campaigns. 3D illustrations are modern, and attention-grabbing and are increasingly popular in the digital world. With the growing interest, investment, and availability of Virtual Reality (VR) and Augmented Reality (AR), these design ideas are only going to increase and evolve.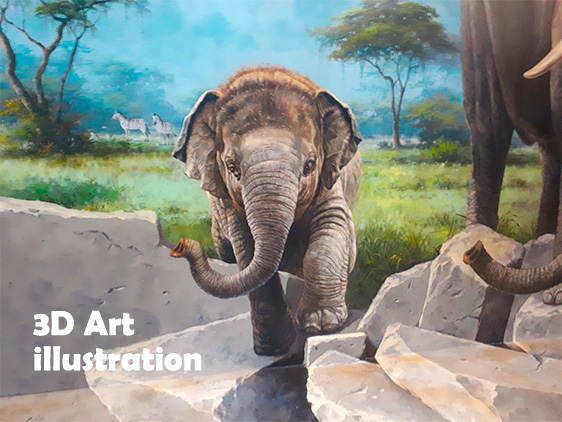 Textures Texture illustration brings real-life textures to animated and illustrated designs that simulate the textures that people see in everyday life. When brands create product illustration or fashion illustration design, such as clothing fabrics, or natural environments like grass, to look and feel like you can see and touch them within the design. To make illustrations warmer, exciting, friendly, and authentic.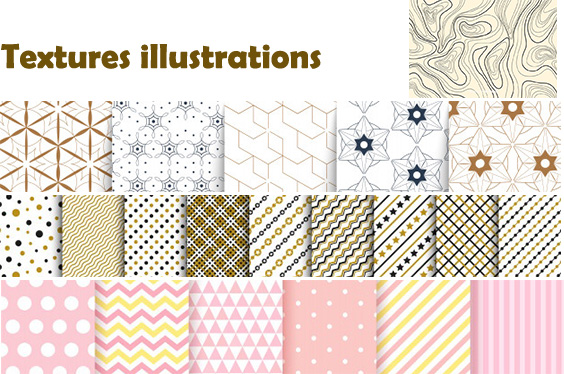 Abstract Abstract illustrations do not depict reality as it is visually perceived, but instead uses shapes and designs to create independence from the real world. Lots of logos make use of abstract designs, including the famous Apple logo. It helps audiences to think beyond the design and interpret the meaning in their own way.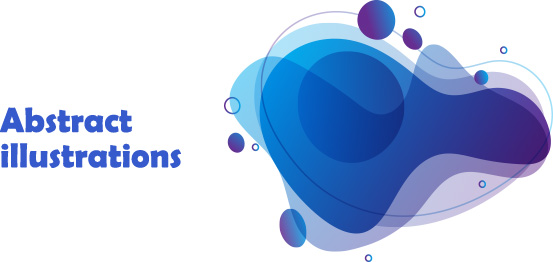 Geometric Patterns Geometric shapes, like triangles, circles, or squares, are used to create an entirely original design. So many popular brands use geometric designs everywhere you look, including logos from Spotify, Twitter, Target, and YouTube. Geometric designs are easily recognizable, have great balance, create a sense of trust, and certain shapes influence people's opinions about businesses, products, and services.

Hand Drawn Hand-drawn designs use classic techniques that have the nuance and style of shapes, objects, figures, and lettering that look like they are drawn out by hand using a pencil or pen. The company Mailchimp makes use of hand-drawn designs throughout their website. Hand-drawn designs can be very customizable and unique and create a sense of familiarity and personalization to your audience.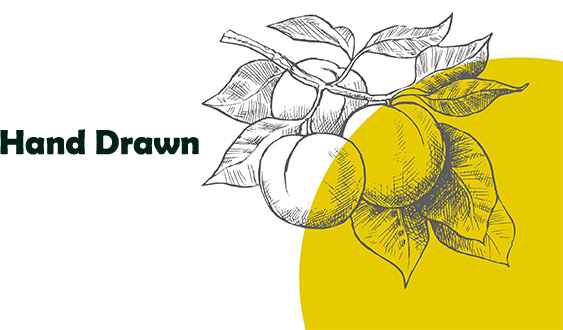 Impactful Illustrations from Leading Graphic Designers at Artwork Abode
Artwork Adobe (AWA) is defined by the artwork, designs, and illustrations put forth by our experienced creative artists. Our experience and enthusiasm for effective, inspiring design have cultivated into a delivery model that meets the special requirements and unique objectives of our highly diverse clients. AWA's creative team draws upon the most cutting-edge design trends while maintaining roots grounded in the classic and the nostalgic. Our expertise in brand identity design, custom illustrations, desktop publishing, graphic design services, and more, ensure that we can align any design project to our client's specific needs, values, and brand guidelines. Our passion translates through our designs and has culminated over the decades of a reputation as a creative innovator.
– Artwork Abode
Disclaimer:All the product names, logos, trademarks, and brand names are the property of their respective owners. All the products, services, and organization names mentioned in this page are for identification purpose only and do not imply endorsement.