The idea is hatched, the office space leased, the phone lines and WIFI hooked up and the open sign is turned on. The next thing most new businesses do is design a logo. Having a unique, professional identifying symbol is almost as important as having a business plan.
The ancient Romans used symbols denoting individual military units on their shields and this practice laid the groundwork for the development of some type of design for quick identification. In medieval times, feudal lords designed coats of arms worn on armor and later these symbols were used on signs, wax seals and flags for instant recognition. The argument can be made that modern day logos are an outgrowth of this old practice.
Look professional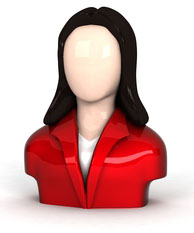 No matter the use, any item, product or advertisement for your business needs to look as professional as possible. The logo design process takes careful consideration. The first thing a customer sees on communication mediums makes a lasting impression. Undoing a negative experience may not be possible.
In this instance, simple is better. Too often entrepreneurs try to think cramming every message, service or product produced into one small symbol is the best way to advertise. Instead, the reverse is often the case. Consumers tend to ignore something that is too hard to remember or interpret.


Use vector images
Consumers are used to seeing crisp, clear images on products. If you are old enough to remember mimeographs, you know how poorly original paperwork reproduced. The invention of the Xerox machine made exact reproduction easy. Using EPS (Encapsulated PostScript) Vector art in logo design allows the graphic to be resized, from very small to very large without losing sharpness. This is critical for a logo. It will be used on everything from business cards to the sign.
Stay away from cheap, common clip art. Many of the free images found on the Internet are outdated, or poorly drawn. That is not the look you want.  Hiring an artist to draw a unique design is one option. Another cheaper option is to purchase professional clip art.
Copyright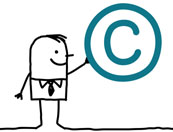 Any image you use must be either uniquely created for you or legally purchased. Just because it is easy to copy it from the Internet does not mean it can be freely and widely used. Check out the usage rights posted with the image. Then, after creating a logo design, copyright it. Intellectual property registered with the U.S. Copyright Office http://www.copyright.gov/ protects your image from being stolen by someone else.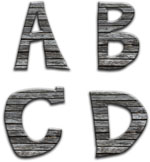 Fonts
Use type as the main graphic element. Not every business lends itself to this kind of logo but if you can use a few letters, short words or initials, do so. This design is common but chose the font carefully.  Find one that is different, avoiding the common ones such as Arial or Times New Roman, and works with the name or industry. Of course, adding an illustration along with a decorative font will create a unique logo.
Colors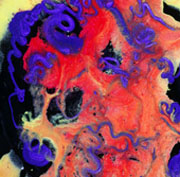 Use colors in the logo design to evoke a feeling. A bakery may opt for bright, pastel colors while an automotive repair shop will likely use darker colors. Whatever you do, pick complementary colors and not ones that clash.
Print the draft in black and white to see how it looks in the absence of color. The logo may be printed on a laser printer and you need to see if the colors and images chosen work when reproduced in various formats.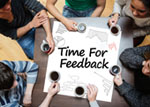 Feedback
After creating the logo, test how you did by asking for feedback from clients, friends, or other businesses. Social media is a good way to do this. Facebook offers the ability for the "likes" to vote on anything you ask. After voting on the logo design, you can then ask for more detailed feedback. Based on the results, either go back to the drawing board or proceed with implementing the new brand.
Identity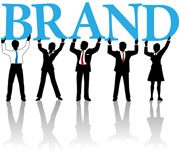 The company logo creates an identity and brands your business. Using it on all the collateral material—from brochures to web sites—unifies the message and gives people a symbol they can instantly recognize. Ultimately the image you project is one of excellence. Your logo symbolizes everything your company stands for so make it a good one.
– ArtworkAbode