You might not realize it, but graphic design has a drastic and profound impact on businesses across all industries all over the world. Graphic design elements help showcase who a business truly is, what they represent, what they sell, and even their value proposition.
Everything about graphic design plays a key role in business success and is generally a compilation of elements from highly original designs across banners, posters, brochures, websites, packaging, and advertising. Without graphic design, businesses could not reach their customers and develop a unique brand identity. They simply wouldn't exist in the public eye without it or last very long in their industry without a successful graphic design strategy.
The graphic design impact on business is unparalleled. Graphic design impacts everything. In fact, 94% of people's first impression of your business relates to your website design, and 75% of website credibility is a result of your design. If your business hasn't invested heavily in graphic design, it's time to get on board since 73% of companies invest in design to help their brand stand out from competitors. Graphic design services are time tested, and it's time to start investing in new graphic design initiatives or build upon your existing graphic design approach.
Graphic Design and Its Effect on Different Industries
Graphic design industry advancements are evolving. It doesn't matter what industry your business resides; graphic design is paramount to standing out and helping potential consumers learn more about you at a glance. It even impacts how and if they decide to shop with your brand. The graphic design impact on all industries is only continuing to grow.
Let's talk about some specific industries and how graphic design is helpful to them. Below is a graphic design industry overview:
Technology

Every app that is designed features unique graphic designs, and every explanation or "how to" of technology showcases design elements that help people better understand the use of that technology. Without graphic design, technology would be much more confusing to audiences.
Fashion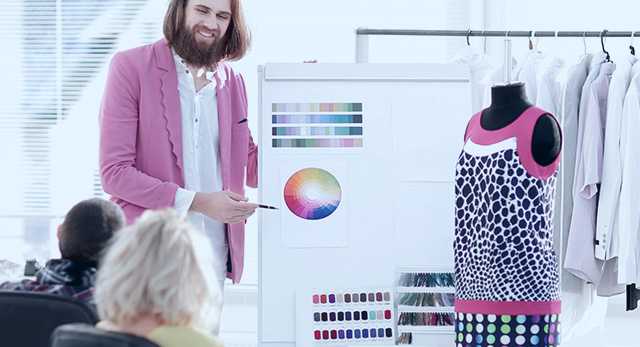 How would fashion designers reach their audiences if they didn't have graphic designers? Sure, they make great products, but they need proper labeling and promotion, like signs or logos, that help them become a unique product in an industry filled with millions of similar products.
Advertising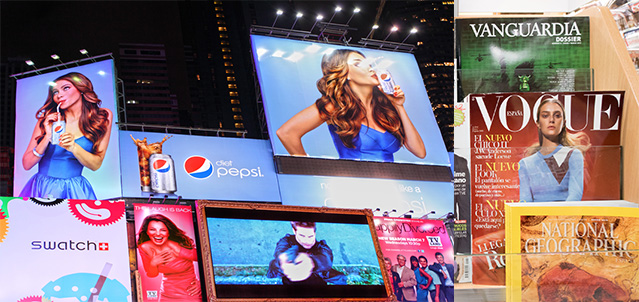 The advertising industry is booming in both physical and digital environments. You can't open up a magazine, walk into a store, drive down a busy street, or shop online without seeing graphic designs on billboards, next to products, or across every single website and shopping app.
Ecommerce
How would you feel if you opened up a website or app, and you just saw text? It's simply a nonexistent concept. The eCommerce industry is built on graphic design. From products, services, marketing, and advertising, there are unique colors, logos, and pictures across every single one.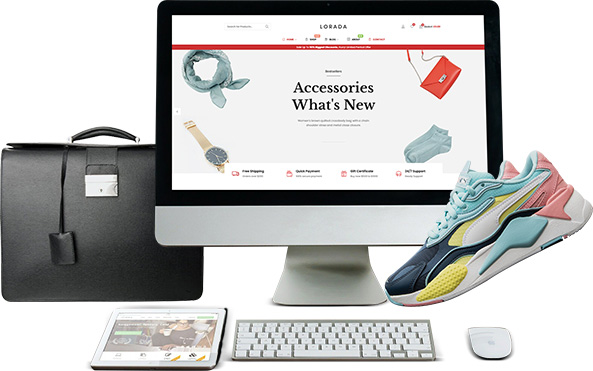 Travel and Hospitality
You wouldn't book a hotel or travel to any location if you couldn't see anything about the destination, would you? Graphic designers spend a lot of time highlighting and showcasing beautiful sets and locations that make people feel excited and comfortable when they plan their next destination visits and vacations.
Businesses with Impeccable Brand Identity Designs
Don't tell me that you don't see the Apple or McDonald's logo at a glance and have some sort of connection to it. People become comfortable and even nostalgic about brands that they are familiar with, and this is not by accident. Brands spend millions of dollars creating brand identities so that consumers make purchases with them and that they stand out from the competition. The impact of graphic design on business is shown here in these three examples of brands with exceptional brand identities:
Coca-Cola: Coca-Cola has been around since 1892 and is featured in 200 countries across the globe. The Coca-Cola logo has remained fairly consistent over the years. It was a black written design until 1947 when the red button logo was released, and then in 1958, it used what's known as the "Fishtail" design. In 1969 it took the form of the "white wave" underlined logo, and in 1982 the Diet Coke logo was released. The brand took new shape again in 2003, 2007, 2011, and 2013. But they have always remained relatively consistent and surely recognizable. Today Coca Cola is worth $84 billion and ranks top 10 based on the brand strength index.
Apple: The first Apple logo was made in 1976 and featured an illustration of Isaac Newton sitting under an apple tree. In 1977, Steve Jobs hired graphic designer Rob Janoff, and he created the very first rainbow-colored Apple logo with the bite taken out of the side. In 1997 the Apple "Think Different" campaign was released featuring the same rainbow logo, but it wasn't until 1998 that the first iMac was released, and they changed the logo to a translucent and monochrome look. Today, the Apple logo is used with the colors silver, black, and white. Apple sells products in 175 countries across the world.
McDonald's: McDonald's started in 1937, but it was called "The Airdome." It was renamed McDonald's in 1940, and that is when they started using the Golden Arches design. But these Golden Arches were only used in the architecture of the building, not the actual logo. The first logo was in 1948 and featured the Speedee Service Logo, not the popular "M" that everyone loves and recognizes. When the company was bought out in 1961, the Golden Arches design was incorporated into the logo. 1968 is when the true "M" logo was created that everyone knows today. It wasn't until 2003 that the logo changed to the "I'm lovin it" campaign. Today, McDonald's is in over 100 countries and serves 69 million people every day.
Compelling Graphic Industry Design Services
Artwork Abode's (AWA) is a graphic design company with a team of expert creative artists who have years of experience in delivering great illustrations that meet the complex objectives of unique companies all over the world. AWA is a graphic design agency that specializes in graphic design services, including brand identity design, illustration, desktop publishing, etc., and helps to align clients' specific and individual needs and brand guidelines.

AWA sets the graphic design industry standards for outsourcing in graphic design with designs that set you apart from the competition and prepare your business for an evolving graphic design business landscape.
– Artwork Abode
Disclaimer:All the product names, logos, trademarks, and brand names are the property of their respective owners. All the products, services, and organization names mentioned in this page are for identification purpose only and do not imply endorsement.